Legal overview on Betting on NFL in New Jersey
Like most states, New Jersey requires gamblers to be at least 21 years of age to place bets. Aside from the age requirements, betting on the NFL is completely legal in the state of New Jersey.

NJ Sports betting has continued to go up; the state accepts around $1.0 billion in wagers each month and set a new state record of $1.35 billion in revenue.
Types of NFL Betting Lines
Main NFL Football Bets
NFL Money Line Betting
Money Line bets are about as simple a bet you can make; you're only betting on which side you think will win the game.
These wagers tend to see a wide range of odds, depending on how big the favorite is. The odds for money lines work as follows. There are 2 numbers (a positive and negative) next to the teams.
The favorite's negative number represents how much you'd need to wager to profit $100, while the underdog's positive number shows the amount you'd win if you were to risk $100.
This means if you're betting on a -460 favorite, you'll need to bet $460 to profit $100. On the flip side, if you're betting on the +330 underdog opponent, you'd only need to risk $100 to win $330.

NFL Point Spread Betting
This is the most popular type of bet for Football. A point spread is the number of points assigned to each team. The favorite gets a negative number, and the underdog receives a positive version of the same number.
For example, if the Jets were -7.5 favorites, then their opponents would have a +7.5 point spread.
This means that for the Jets to cover the spread, they would have to win the game by at least 8 points. On the other hand, their opponents would cover the spread as long as they don't lose by more than 7 points.
NFL Total Over/Under Betting
These popular bets are simple in theory and easy to execute. For each game, sportsbooks assign a number representing the bookmakers' prediction for both teams' combined point total.
This leaves two options for bettors: the "over" or the "under."
For example, if the total is set at 54.5 for the upcoming Giants vs. Jets game. The only way the over wins is if the combined final score is 55 or higher. Otherwise, the under will be victorious.
NFL Future Bets
Divisional Outrights
Divisional betting offers the most favorites of all the NFL's future betting options. This is due to the fact that there are four teams in the mix, unlike Conference betting, which has 16 teams to choose from.
Conference Outrights
Conference Champion futures offer better odds than Super Bowl futures. The reason being is because making the Super Bowl requires one more win, not to mention against a top 4 NFL team who's also fighting for a championship.
This option is a great choice if you're looking to bet on a Super Bowl Champion, but want a little extra assurance. The NFC's current favorites are the Packers, Buccaneers, and Los Angeles Rams via BETMGM.
Super Bowl Winner
Super Bowl futures have the lowest chance of winning, but they also carry the highest potential payouts. Gamblers who don't mind risking it all may see this as an appealing option.

In the picture above we show you an example of a future bet. In this example BETMGM provides the following odds before the season has started, for each team to be the super bowl winner in February.
In this example (+450) Kansas City Chiefs are the current favorites to win Super Bowl LVI, followed by the (+800)Tampa Bay Buccaneers. The Baltimore Ravens, Buffalo Bills, Green Bay Packers and Los Angeles Rams are all priced at (+1200). Visit BETMGM, for more odds and NFL betting lines on the next Super Bowl.
NFL Draft
Another more odd bet is betting on the NFL draft. Usually there are like hundreds of different betting types on the NFL draft. What player get drafted by what team, what player get drafted first overall, and many more.
NFL Player Props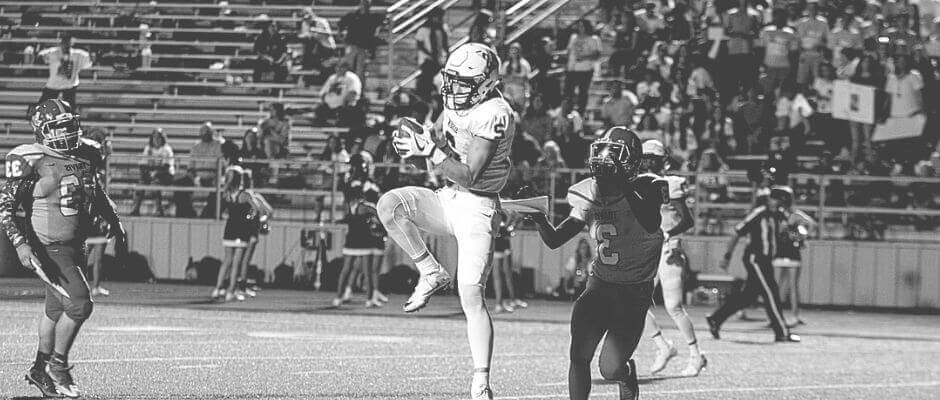 Player to score Touchdown
There are a few prop bets available for players scoring touchdowns. You can bet on the game's first or last TD scorer, a team's first TD scorer, or a player scoring multiple TDs.
You can also bet on a player scoring a TD at any point in the game. Anytime TD props offer the lowest odds since they only have to score once, and they're able to score at any point in the game.
For example, last season Tom Brady was +2000 to be Tampa Bay's first TD scorer, while his anytime TD odds are +500
Player Rushing Yards
Sportsbooks offer rushing props for several different players. A couple of options are betting on the O/U for a player's total rushing yards or the O/U for a player's total rushing attempts.
Player Passing Yards
Quarterbacks have their own section of prop bets as well. You can bet on a QB's totals for passing yards, as well as passing attempts.
Additionally, you're able to bet on the total touchdowns a QB throws, the distance of their longest completion, and total interceptions thrown.
Player Receiving Yards
Similar to how the rushing and passing props work, receiving prop bets also have many options available.
Several players have O/U totals set for receiving yards and receptions. Many of them also have totals for their longest reception.
NFL Score Props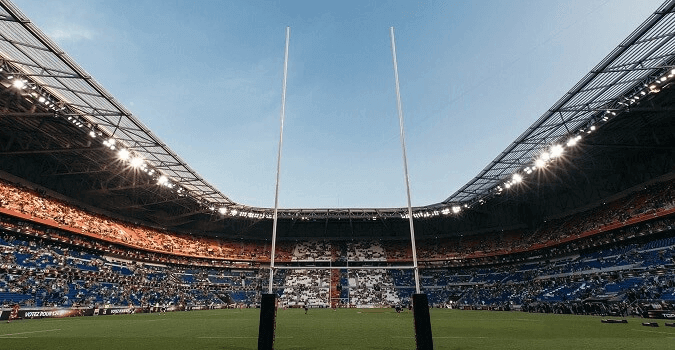 Team to Make First Score
Sportsbooks have an option to bet on the first team to score in a game. These bets are straightforward, easy to make, and a great option for bettors looking to find value when betting on a favorite.
Total Field Goals Scored
Another part of prop betting is the Field Goal section. There aren't as many options available as the others, but there is still a lot of value to be found in field goal props.
You can bet on both the game's total or a team's total of successful field goals. Another option is betting on which team will make the longest field goal.
Total Team Points
Prop bets for a team's point total also offer a wide variety of odds and options for bettors.
You can bet on a team's point total O/U for the 1st quarter, first half, or the entire game.
For example, the Cardinals O/U totals are listed at 6.5 for the 1st quarter, 12.5 for the first half, and 27.5 for the entire game.
NFL Parlay Betting
Parlays are among the best types of bets for high payouts.
A parlay is like betting on multiple bets, but each bet must win, or else the parlay will lose.
Placing a parlay bet requires at least two separate bets. The more bets in the parlay, the less chance of winning, but also a higher potential payout!
Live NFL Betting – Where to bet Live on NFL
Live betting is a much more fast-paced environment than pre-game betting. Sportsbooks update their odds every 15-30 seconds, leaving a small window of time to place any bets before the odds change again.
One of the benefits of live betting is that you may come across some valuable odds on the NFL betting lines. It is also useful for bettors who didn't get to place their pre-game bet in time.
Why comparing NFL ODDS matters
If you want to capitalize on your profits, it's essential to compare the odds of various sportsbooks. For example, Unibet offered the Kansas City Chiefs at -250 on the Moneyline, while BETMGM offered them at -230.
This means if you were betting to make $100, you'd save $20 if you had wagered through BETMGM instead of Unibet Sportsbook.
We go over every NJ sportsbook to compare prices and provide you with the best possible odds and NFL betting lines.
NFL Favorites vs. Underdogs
In NFL betting, two commonly used terms are "Favorites" and "Underdogs." A favorite is the team that sportsbooks view as most likely to win. The favorite's opponents are known as the underdogs.
A good rule of thumb is: the bigger the favorite, the higher the odds.
Example: This week's biggest favorite is the Green Bay Packers at -400 odds. Their underdog opponent is Minnesota Vikings, with current odds of +300.
NCAAF betting Odds
Bettors in the State of New Jersey can only wager on NCAAF teams that are outside of the state lines. This also applies to New Jersey-based schools who are playing out of state.
With that being said, College Football betting is still a very popular and competitive betting market. Many sportsbooks have just as many available NCAAF bets as they have NFL bets.
How to recognize a great NFL Bookmaker
The license they hold means safety
If you want to make sure you'll receive your winnings, it's important to check if a sportsbook is licensed.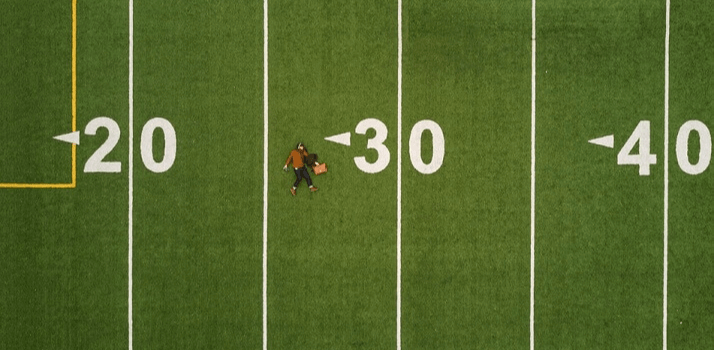 Some unlicensed sportsbooks have gathered a positive reputation, but without a license, there's still no guarantee that you may be unable to withdraw your funds at some point.
Bonuses and promotions tailored to NFL betting
One way that a good sportsbook will stand out is through the bonuses they offer. The vast majority of sportsbooks offer sign up bonuses and promotions during special events.
Some offer better deals than others, so comparing your options before signing up is always recommended!
Margins they provide on NFL odds
You'll also want to compare the odds that these sportsbooks are offering. Some bookmakers offer better odds than others on specific games.
Typically, no sportsbook will have the best odds for all games, so you may want to sign up for multiple sportsbooks to capitalize on the best available odds for each game.
Variety of NFL betting lines
Great bookmakers also offer a wide variety of NFL betting lines. When signing up with a new bookie, you'll want to verify they have money lines, point spreads, and over/under totals. Future NFL betting lines are also highly sought after.
Easy to use interface
Another sign of a great bookmaker is the ease of use with their interface. When comparing the top sportsbooks, you'll notice that most have a unique look and feel to their interface.
It may be a good idea to play around with a few different options before signing up.
Variety of Payment Methods accepted
The best bookmakers tend to offer the most payment methods as well. Standard methods you should expect to find are Credit/Debit Cards like VISA and MASTERCARD, Cryptocurrency, E-Wallets (Paypal, Skrill, etc.), and Bank Transfers.
Multiple Customer support channels
Arguably the biggest factor in what makes a great sportsbook is the effectiveness of their customer support team. It's crucial to make sure you have multiple methods to contact your sportsbook in case of an emergency.
A good sportsbook will be able to address your issue within 15 minutes, if not sooner.
Bet on the go – mobile betting on NFL Betting
Top NFL Betting apps
On BetNJ we will rank the best sports betting app in New Jersey. When we rank the best apps, we are looking at different functions and features.
We want a clean and quick interface, we want a good overview over our chosen wagers and we want to find all games and sports quickly when navigating in the app.
Frequently Asked Questions (FAQ)
Today there are around 30 different betting sites that provides sports betting online for the NJ citizens. On BetNJ we rank the best betting sites for betting on Football and the NFL.
There are many different betting options when betting on Football and NFL in New Jersey. The most popular betting types is moneyline betting and betting against the spread, so we recommend you to start there.
That should be moneyline. You could place a bet on a big favorite which means you probably will win your bet. However, that usually provides a small return in comparison to betting on an underdog.