What is Esports & esports betting in New Jersey?
Esports is the world of competitive video gaming. This newly widespread international phenomenon is bringing in millions of fans and even billions of dollars.
Esports had made its mark when live streaming platforms like Twitch and YouTube launched. Now gamers have the opportunity to watch their favorite games and live streamers.
Follow major tournaments with on-going commentary and stats. The most followed esports games are Dota 2, CS:GO & Fortnite.
The action is fast-paced and consists of heated multiplayer games. The competitions and tournaments are played between professional players who fight for themselves or together with a team.
These gamers are incredibly organized and have significant fan bases.

What are the Esports Games?
Esports games are competitive video games between groups of people (5v5, 4v4, 3v3, 2v2) or even 1v1. Leagues or tournaments with large prize pools. The most popular games are CS:GO, Fortnite, Dota 2.
There are several popular esport games and typically these games are played in an organized manner. There are millions of fans from around the world who tune into the competition online or on TV.
The competitions attract nearly as many fans as traditional sporting events.
Some of the most popular franchises that you can bet on include the following:
Counter-strike: Global Offensive
Call of Duty: League of Legends
Call of Duty: Modern Warfare
APEX
PUBG
FIFA
Overwatch
Fortnite
Hearthstone
Dota 2
Starcraft 2
Pro Evolution Soccer
World of Tanks
Rocket League
This list is not comprehensive but should give potential bettors an idea of the esports betting market in New Jersey looks like.
Types of Games
There are several popular esport games, and they're typically shooter, sports, or real-strategy games.

Shooters
The shooter game genre is one of the most popular in the industry. These games are some of the earliest to have tournaments and professional players.
First-Person Shooters (FPS) like CounterStrike: Global Offensive, Fortnite, and Call of Duty are some of the well-known franchises in this genre.
FPS games revolve around weapon-based combat, and the action is seen through the eyes of the gamer. Some of these games take a realistic approach, while others are more cinematic.
Some of these games focus entirely on combat, squads, and multiplayer competition. When you bet on FPS games, you can wager on many esports betting possibilities; who you think will win the match, pistol round, first and second map, or even who will get the most headshots.
Sports
Sports games are fairly straightforward and allow players to take control of players, teams, and franchises to play their own games and seasons.
Madden and FIFA are some of the most popular games in the genre. Like in real life, the winner is whoever wins the match.
Like NJ sports betting, you can wager on the winner, several events happening in a particular game, or player propositions.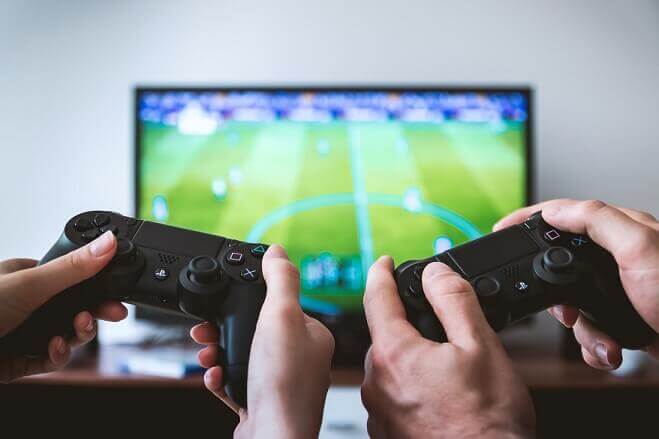 Other
Other games include strategy-based games such as League of Legends. In this game, players attempt to outsmart the opponent and destroy their base or complete any particular round's objective.
Bets can be made on the winner of each game, how long they may take to win, or how many points they will win by.
Popular Esport games
The most popular esports games are featured in tournaments around the world. Wagering strategies for these games include esports betting on the outcome of a match or tournament and outright betting.
You can also wager on the winner of individual groups or nations who are competing.
Counter-Strike: Global Offensive
Counter-Strike: Global Offensive (CS) is one of the oldest esports games. This classic FPS title has an extensive and diverse fan base from around the world. There are knockout championships as well as tournaments.
Overwatch
Another first-person shooter, Overwatch, pits the players against each other to either attack or defend control points across a map for a limited time.
Dota 2
This is a multiplayer game that takes play in a battle arena. This Defence of the Ancients sequel is a viral strategy game.

Popular Esports Events
Another extremely popular Esport is League of Legends. The biggest esports tournament is the Riot Games: League of World Championships. This tournament includes 24 teams from 14 different countries.
Fortnite has become one of the most popular games in the world. The Fortnite World Cup is one of if not the most looked-forward-to event in recent years when it comes to Esports.
Not only is it highly entertaining, but it's also incredibly lucrative. The last years tournament had a prize pool of a whopping $100 million.
Many events are organized across the globe, annually. With huge prize pools Increasing every year. This year, The International (DOTA2) had a prize pool of around $20 million.
Other notable esports events include;
BlizzCon
Fortnite World Cup
Capcom Cup
Esport world convention
Evo Championship Series
Rocket League Championship
The Intel Extreme Masters
CSGO Majors Championships
DreamHack
StarCraft II World Championship
Betting on Esports
When it comes to betting on Esports, there are a lot of things to consider. Whenever you're esports betting in New Jersey on any sport or event, you want to make sure that the operation is legal and the odds are in your favor.
Esports Odds
Esports odds are presented in a similar manner as other sports odds. There are pre-game esports betting options as well as a range of in-game live betting action.
You can find live streaming offered from a lot of NJ's top sportsbooks.
Is Esports Betting in New Jersey legal?
As of 2019, esports betting in New Jersey is officially legal. Since this is a recent development for the state, sportsbooks have only taken action on one event.
The tournament covered is the League of Legends World Championship Final.
According to the legislation, wagering is legal on all esports events as long as they don't involve high school students or a majority of players under 18 years old.
Bettors can gamble on college-level teams that aren't based in New Jersey.
Where is Esports Betting Legal?
Esports betting is legal in following states: New Jersey, Colorado, Nevada, Virginia, Tennessee, West Virginia, Pennsylvania, Rhode Island, Oregon, New York, New Mexico, Montana, Mississippi, Michigan, Iowa, Illinois, Delaware, Arkansas, and Washington.
How does Esports Betting in New Jersey Work?
In many ways, esports betting is similar to its traditional sports counterpart. The most common type of bet is placed on the team that you believe will win the match-up.
You can also participate in betting on the handicap, double chance, and correct score.
Unlike traditional sports, you can bet on who will win a specific map or chapter of a game. You can also place a bet on any team winning at least one map.
Watching Esports in New Jersey
When it comes to following the action in New Jersey, there are a few different options available to you.
Where to Watch Esports
The most popular place to watch esports is on the live-streaming platform Twitch. This streaming service offers various coverage of tournaments while also daily matches between games.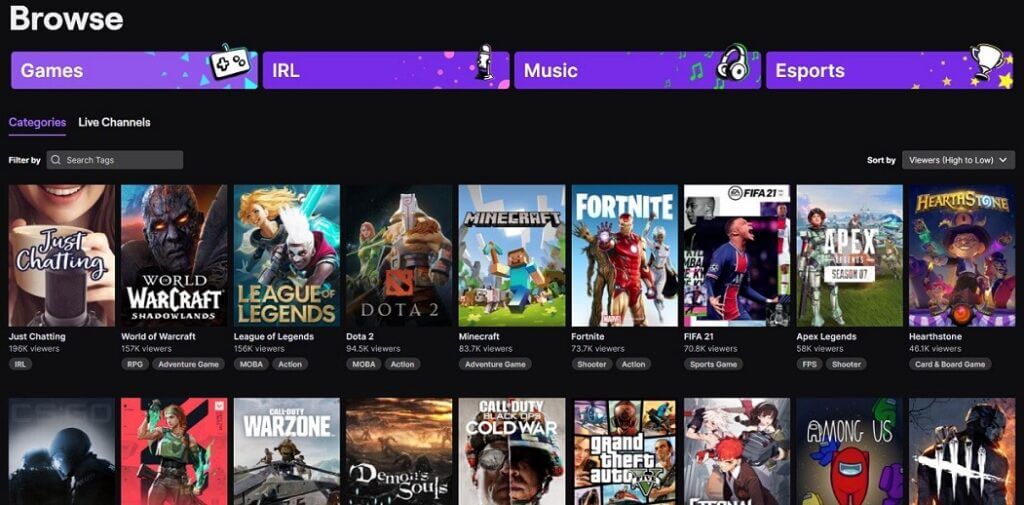 How to Watch Esports
You can watch esports either on esports tv or on Twitch. If you have an account on Twitch, you can get in on year-round action and heated tournaments. Many of the top NJ sports betting operators will also stream matches.
How to Make Money Betting on Esports
The esports industry is booming, and the potential to tap into the cash flow is massive.
Prize pools from tournaments are growing every year, and industry leaders are attracting sponsors from across the board. While video games were once seen as a hobby, they're now a lucrative career move.
How to Invest in Esports
If you want to become the renaissance-man of eGaming, consider investing in the market.
Due to an increase in popularity and growth in revenue, In 2019 many big brands were seeking to invest in esports organizations. Cloud9 announced that they were teaming up with German car manufacturer BMW & Puma. Team Liquid partnered up with Honda whilst designer Louis Vuitton announced that they would be partnering with League of Legends, Riot Games.
With the global stock market crash in early 2020, many opportunities arose for online gaming stocks with many investing in Riot Games stocks, Epic Games stocks, Activision Blizzard, and many more.
In 2021 the total amount of sponsorships in Esports reached an outstanding value of $641 million over the world.
Top Companies on the stock market include;
Activision Blizzard
Sony
Tencent Holdings
Take-Two Interactive
Electronic Arts
Huya
How do Esports Teams and Organizations Make Money?
Esports income varies from company to company. However, most of them make 70-80% of their revenue from advertising and sponsors. The rest of the profit comes from media rights, merchandise, and ticket sales.
ESPORTS RECORDS AND FACTS
The best way to see the sheer recent success of the esports industry is to look at the statistics. As we've mentioned in this article, the esports market is growing at a rapid pace.
According to Business Insider, the market is on track to surpass $1.5 billion by 2023. While it's only been around for a few decades, this sector is immensely innovative and lucrative.
When did Esports Become Popular?
The first recorded tournament was in 1972 in Stamford University. Students competed against each other in a video game called Spacewar.
Large esports tournaments took place in the early 1990s with video games such as Mortal Kombat and Street Fighter.
Esports started to become popular in the late 2000s. Thanks to the universal nature of the internet in this time, online gaming became more accessible around the globe.
One of the most significant factors boosting the industry was the launch of Twitch in 2011. This global streaming platform attracted new fans and players from all over.
How much is the Esports Industry Worth?
In 2022 the global esports industry surpassed $1.22 billion in revenue.
Who owns Esports?
There are various participants in the esports markets, all with an invested interest in its success. Cloud9 is the most valuable of these companies, with a net worth of $310 million.
What are the Major Esports Companies?
Other popular esports companies include Riot Games, Activision Blizzard, Team SoloMid, Team Liquid, and Echo Fox.
Who's Investing in Esports?
People around the world are jumping onto the esports bandwagon in hopes of profit. Some of the most notable names investing in esports include the St Louis Cardinals, the New York Yankees, and Rich Kleiman, Kevin Durant's business associate.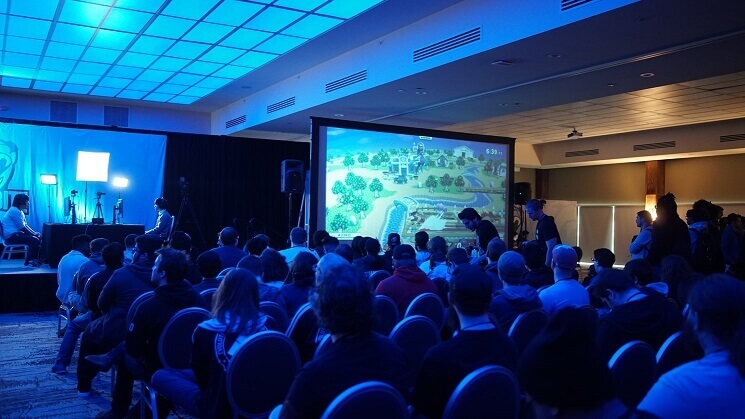 How Many People Watch Esports?
As of late 2019, Forbes clocked the esports viewership at 433 million, that number is expected to exceed a half a billion by the year 2021.
What are the Most Significant Esports Events?
The most anticipated esports events are the Fortnite World Cup, League of Legends World Championship, the International, and Call of Duty World League.
Richest Esports Organizations
The top three organizations in esports are Cloud9, Team SoloMid, and Team Liquid. Jack and Paulie Etienne own Cloud9, which is worth $310 million. Team Solomid is worth $250 million and is owned by Andy Dihn. Team Liquid from aXiomatic, Team Liquid is worth $200 million and growing fast.
Highest Earning Players
The current highest-earning Esports players of all time are:
Johan Sundstein – $7,190,191.79
Jesse Vainikka – $6,487,000.02
Ana – $6,024,411.96
Highest earnings in Esports – America only top 3

When did Esports Start?
The 1950s laid the foundation for modern-day esports. It wasn't until the 1990s that improvements in technology made video games available to the masses.
When was Esports Created/ How long has Esports Been Around?
The first official video competition was held in October of 1972.
Who Invented Esports?
The first game that led to payment was Starcraft. Activision-Blizzard created this game, and the company is now widely recognized as the founders of this industry.
Why esports is a Sport?
All top-tier games include great competitive gaming, physical & mental strain, with undoubtedly abnormal skills. Esports is just as much of a sport as baseball or football.
Thousands of hours of playing time with practices on a daily basis. Great Teamwork & dedication is also required in esports.
How to JOIN ESPORTS

Pick Your Platform.
Choose Your Game Genre.
Watch Tutorials.
Research Strategies and Techniques.
Watch Streamers and Professional Competitions.
Network With Other Gamers.
Get the best gear.
Team up with an organization
Compete against the best in tournaments and ranked matches.
Practice, practice & practice.
Esoccer & Ebasketball leagues are also among favorites. Many competitive games with players that represent a certain club or country, featuring FIFA and NBA2K games, giving bettors many esports betting opportunities.