BUFFALO BILLS @ KANSAS CITY CHIEFS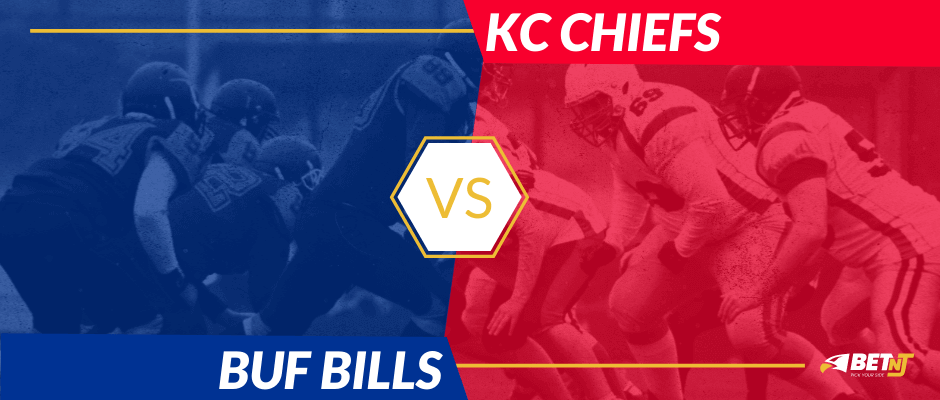 The 13-3 Bills are set to make their first AFC Championship appearance since 1993. Buffalo finished the year atop the AFC East and secured the #2 seed in the conference. The 14-2 Chiefs are headed to their second straight AFC Championship game. Kansas City clinched the top seed in the AFC after finishing 1st in the AFC East.
BUFFALO BILLS +350 | 2.50
Buffalo had a strong end to the season, winning each of their final 6 games. The Bills have followed up with 2 straight playoff wins, defeating the Colts 27-24 and the Ravens 17-3.
QB Josh Allen has played fantastic through 2 postseason games, completing 49 of 72 passes for 530 yards and 3 TDs, and rushing for 57 yards and 1 TD. During the regular season, Allen completed 69.2% of his passes for 4,544 yards, 37 TDs, and 10 interceptions. He also rushed for 421 yards and 8 TDs. Buffalo's defense had a solid year, averaging 352.2 yards and 23.4 points per game.
WR Stefon Diggs
The 2020 Pro Bowler has been spectacular through 2 playoff games, leading the team with 14 receptions for 234 yards and 2 TDs. In the regular season, Diggs had 8 TDs and led the NFL with 127 receptions for 1,535 yards.
WR Cole Beasley
Beasley has played solid for the Bills in this postseason, making 7 receptions on 9 targets for 57 yards. The veteran WR was impressive in the regular season, recording 82 receptions for 967 yards and 4 TDs.
Injured Reserve
RB: Zach Moss
WR: Isaiah Hodgins
OL: Cody Ford
CB: Cam Lewis
COVID-19 Reserve
TE: Tommy Sweeney

QB Jake Fromm, WR Gabriel Davis, WR Stefon Diggs, WR Cole Beasley, DT Vernon Butler, DL Quinton Jefferson, DE Darryl Johnson, LB Tremaine Edmunds, and K Tyler Bass are all questionable for the AFC Championship.
KANSAS CITY CHIEFS -175 | 1.57
The Chiefs played great to finish out the year, winning 6 of their last 7. Kansas City bounced back from a Week 17 loss with a 22-17 win over Cleveland in the divisional round.
QB Patrick Mahomes played well last week against the Browns, completing 21 of 30 passes for 255 yards and 1 TD, and rushing for 14 yards and 1 TD. Mahomes had an incredible season, completing 66.3% of his passes for 4,740 yards, 38 TDs, and 6 interceptions. He rushed for 308 yards and 2 TDs as well. Kansas City's defense was strong this year, averaging 358.3 yards and 22.6 points per game.
WR Tyreek Hill
The 5x Pro Bowler had a big game against the Browns last week, making 8 receptions on 10 targets for 110 yards and rushing for 9 yards on 3 carries. During the regular season, Hill had 87 receptions for 1,276 yards and led the team with 15 TDs (2nd most in NFL). He rushed for 123 yards and 2 TDs as well.
TE Travis Kelce
Kelce had a near-identical game as Hill against the Browns, making 8 receptions on 10 targets for 109 yards and 1 TD. The 6x Pro Bowler had another great season with the Chiefs, recording 11 TDs and leading the team with 105 receptions for 1,416 yards.
Injured Reserve
TE: Deon Yelder
G: Kelechi Osemele
T: Mitchell Schwartz
DE: Taco Charlton
DB: Alex Brown

QB Patrick Mahomes, RB Le'Veon Bell, RB Clyde Edwards-Helaire, WR Sammy Watkins, LB Willie Gay, CB Bashaud Breeland, and CB Rashad Fenton are all questionable for the AFC Championship.
If you want to follow our betting picks for this game, click here to go to the NFL BETTING PICKS Page.